BIOGRAPHY
---
Contemporary video artist, born in 1985 in Hokkaido and living in Kyoto, Japan. Miyanaga graduated from the Graduate School of Kyoto City University of Arts, receiving Kyoto City Special Bounty Program for Art and Culture in 2011-2012. He is a contemporary video artist who superimposes layers of video images on each other. These images do not create chronological narratives but portray alternative narratives by bringing a non-temporal axis to video images. It is also a search for something non-temporal in a traditionally time based art. He mainly works in video, video installation, photo montage, VJ, and MV director.
He also launched "ViDeOM" as the artist's office, or video and design production for more commercial works in 2015.

Selected Exhibitions: Shizubi Project 6(Shizuoka City Museum of Art, Shizuoka, Japan, 2017), REALTIME(National Gallery of Victoria, Melbourne, Australia, 2016), EAEST ASIAN VIDEO FRAMES: SHADES OF URBANIZATION(Pori Art Museum, Pori, Finland, 2016), Sapporo International Art Festival 2014(Sapporo Odori 500-m Underground Walkway Gallery, 2014), MOT Annual 2014 Fragments — Incomplete Beginnings(Museum of Contemporary Art Tokyo, 2014), In the Still of the World(Kodama Gallery, 2014), Phases of Time in Art -with Five Verbs-(The Museum of Modern Art Wakayama, 2013), Yebisu International Festival for Art & Alternative Visions 2013 PUBULIC DIARY, (Tokyo Metropolitan Museum of Photography, 2013).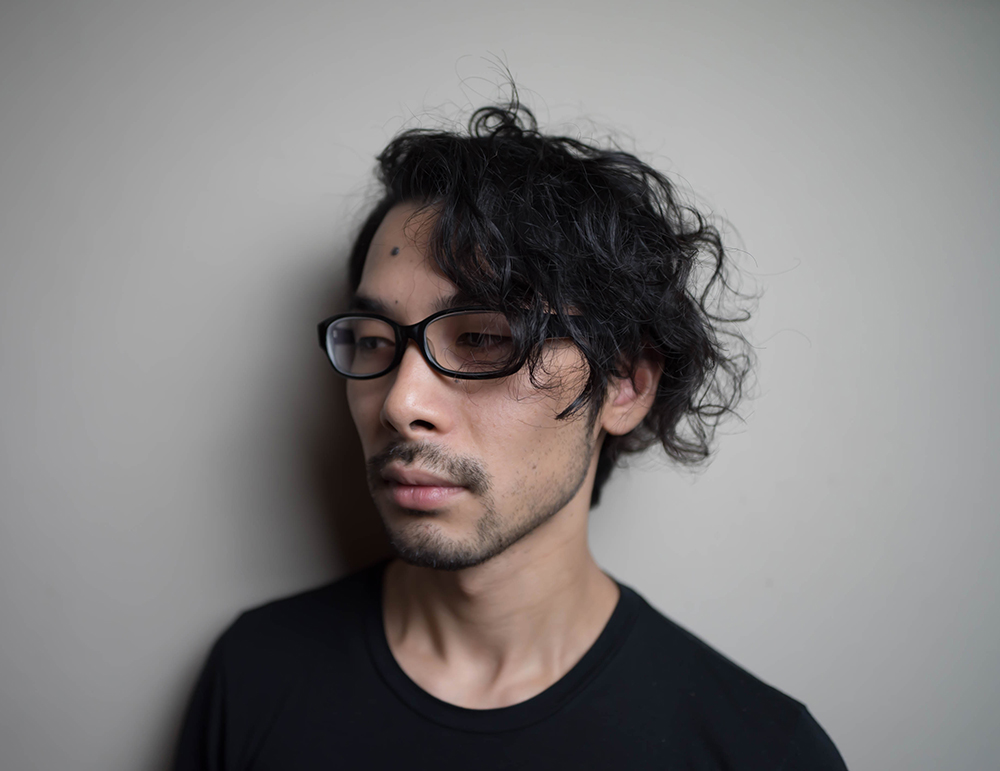 WORK
Single Channel Video Artwork (excerpt)
Sen-Gai-Kyo
Year | 2017
Genre | video art
Technique | single channel 4K UHD video with sound
Medium | 4K UHD videos
Duration | 5min 9sec
Screen size | variable
※Produced as a contents of AMP(Ambient Media Player) of "Panasonic Game Changer Catapult"




In Between
Year | 2017
Genre | video art
Technique | single channel FHD video
Medium | FHD videos
Duration | 7min loop
Screen size | variable




Matanozoki
Year | 2016
Genre | video art
Technique | single channel 4K UHD video with sound
Medium | 4K UHD videos
Duration | 16min 40sec(loop)
Screen size | variable




Two Beaches
Year | 2015
Genre | video art
Technique | single channel video with sound
Medium | Full HD video
Duration | 8min 41sec (loop)
Screen Size | variable




Time A, Time A'
Year | 2015
Genre | video art
Technique | single channel video withsound
Medium | Full HD video
Duration | 8min 44sec (loop)
Screen Size | variable
PEAK
*All upper cases.
Year | 2015
Genre | video art
Technique | single channel video with sound
Medium | Full HD video
Duration | 8min 54sec
Screen Size | variable




REALTIME-MATERIEL
*All upper cases.
Year | 2015
Genre | video art
Technique | single channel video with sound
Medium | Digital video
Duration | 7min 3sec
Screen Size | variable




Resolution
Year | 2014
Genre | video installation
Technique | 1 FHD video displayed on 16 horizontal digital signage in parallel
Duration | 5min.
*Commission work in Art Line Kashiwa Screen Project VISIONS 2014.

2014 /5min. / QuickTime / Apple ProRes 4444 / sRGB / 48,000Hz / 16bit / Stereo /1920 x1080pixel (16:9) / 24fps




Traffics
Year | 2014
Genre | video art
Technique | single channel video with sound
Medium | Full HD video
Duration | 21min. Screen Size | variable




WAVY
*All upper cases.
Year | 2014
Genre | video art
Technique | single channel video with sound
Medium | Full HD video
Duration | 10min 10sec
Screen Size | variable




KIWA
Year | 2013
Genre | video art
Technique | single channel video with sound
Medium | Full HD video
Duration | 9min. Screen Size | variable




scales
(single channel version)
Year | 2012
Genre | video art
Technique | single channel video with sound
Medium | Full HD video
Duration | 9min. 38sec.
Screen Size | variable




arc
Year | 2011
Genre | video art
Technique | single channel video with sound
Medium | Full HD video
Duration | 7min.30sec. Screen Size | variable
*Main Visuals of
about the lights of land
Year | 2010
Genre | video installation
Technique | 8 channel FHD video with sound
Medium | 8 FHD videos
Duration | variable
Screen Sizes | variable




Wondjina
Year | 2009
Genre | video art
Technique | single channel video with sound
Medium | FHD video
Duration | 14min.24sec. Screen Size | variable

Video Installation
Reciprocal
Year | 2017
Genre | multi-channel video installation
Technique | multi-channel video with sound
Medium | FHD/4k videos with sound
Duration | variable Screen Size | variable
*Installation views in Shizuoka City Museum
*Photo by Keizo Kioku
scales
Year | 2012
Genre | single channel video installation
Technique | single channel video with sound
Medium | Digital video (1920*360 pixel) with sound
Duration | 9min.38sec. loop Screen Size | 9780x1820mm
*Installation views in solo exhibitin "scales"
*Courtesy Kodama Gallery
*Photo by OMOTE Nobutada
arc
Year | 2011
Genre | multi channel video installation
Technique | 6 channel videos with sounds
Medium | 6 FHD videos with sounds,6 projectors, 2 speakers, plywood panels, lumbers, scaffolding structures, cables.
*Installation views in exhibitin Stratosphere vol.5 Reactivating Landscapes - Akira MIYANAGA at gallery αM, 2011
*Courtesy gallery αM
*Photo: Ken Kato
about the lights of land
Year | 2010
Genre | video installation
Technique | mixed media
Medium | FHD videos, sounds, screens, car, projectors, speakers, cables
Duration | variable
Size | variable
*Installation views in solo exhibitin "making"
*Courtesy Kodama Gallery
*Photo by OMOTE Nobutada
Stage Video
Fahrenheit 45
Year | 2018
Place | KAAT
Director | SHIRAI Akira
Stage Art | KIZU Junpei
*Photo by OKA Senri
Copyright © MIYANAGA Akira & ViDeOM · All Rights Reserved ·